I'm super excited to tell you that I am one of many fantastic presenters at this year's LlewellynCon! With forty presenters over ten days, and it's FREE. You can't beat that, folks.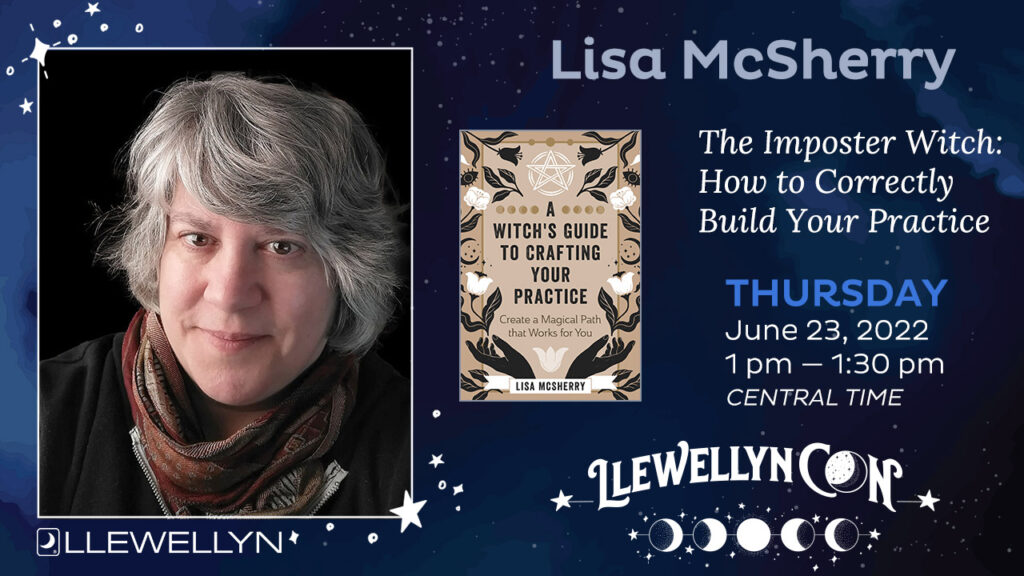 There are a number of talks that look particularly interesting — Duriel's Listening to Anger and Guilt, Mortellus' Deities of Death, Bowmani's Sweep that Loser Out, Wagoner's Toxic Positivity, Mooney's Making the Most of the Magical Internet, Faerywolf's Crafting the Witch's Name, and Penczak's Protection Magic.
The landing page is here: https://www.llewellyn.com/LlewellynCon2022, and I love the fact that they've got giveaways and discounts available to y'all, just for signing up to see the 'Con. Free and the chance of loot? Best of all, for those of us who have daytime commitments, if you miss a presentation, or can't make a session you really wanted to see, they'll be posting them on their youtube channel after the event. I encourage you to register so you'll get live links and suchlike.
I hope to see you there!